Hi there!
Nice to see you here! We are the Eindhoven Pinguïns – a speedskating club for former students who still like to skate, cycle and party. We are an open alumni club for skaters who graduated from university. We have about 70 active members.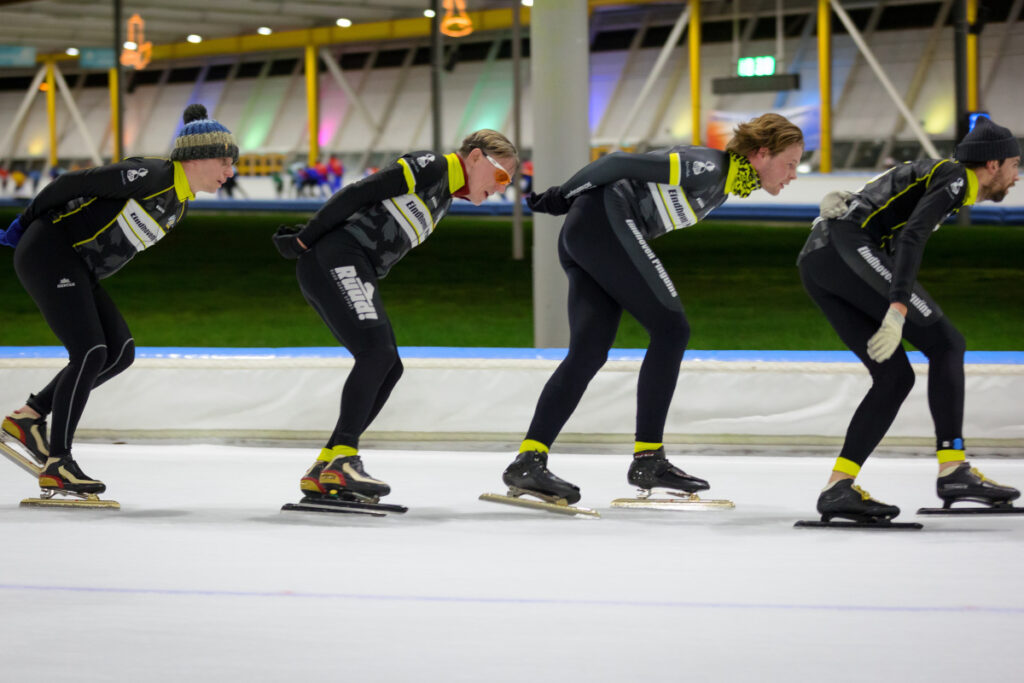 The Eindhoven Pinguïns were founded in October 2010 by a group of friends that had to leave the student skating club after their graduation. To be able to continue skating and cycling together, they formed a new club.
We are not the only skating club focused on ex-students – there is ZTIKZ in Amsterdam and Arktika in Utrecht.
Our board now has five members: Karlijn, Silvan, Rik, Jules, and Herjan. The most important group within the Eindhoven Pinguïns however, is the Activities Committee. This group does not have a fixed composition – the idea is that every club member is part of this committee and organises a fun event every now and then.
Speedskating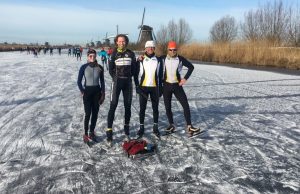 We offer two skating sessions per week during the winter season – but of course going once per week is also an option. Our sessions are held on Tuesday and Thursday evenings from 18:30 to 19:45, where we share the ice of the Ice Sports Centre Eindhoven with several other skating clubs. A subscription is required for these sessions and can be obtained via us.
If you like, you can compete with other skaters in official races during the weekend – both long-track and marathon. This requires a race license of the national federation KNSB. For our fastest members, see the club records.
Summer Season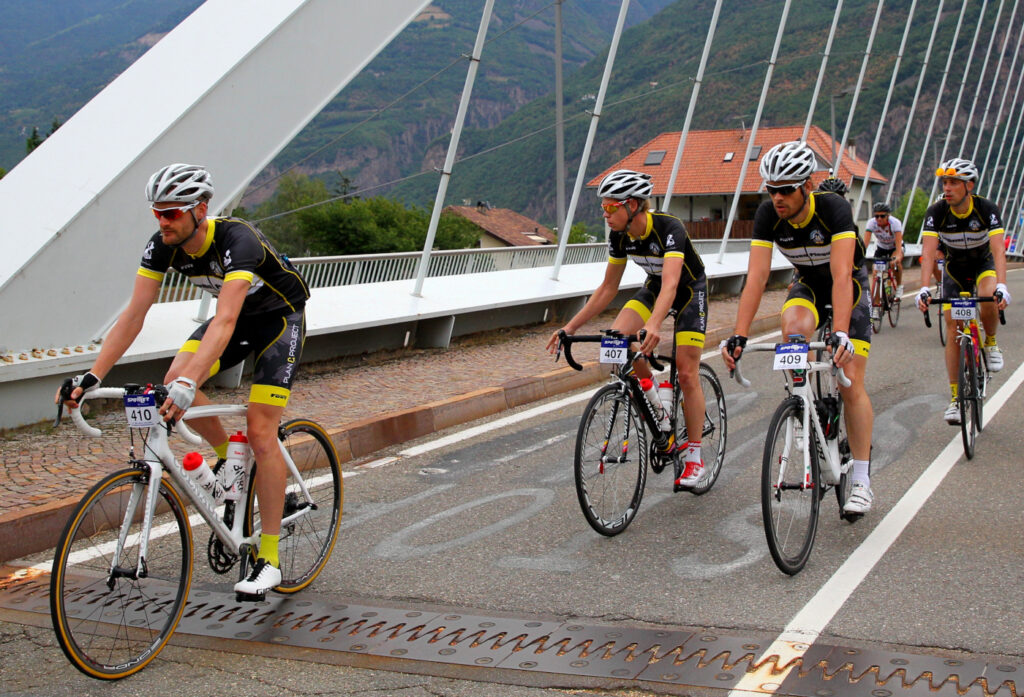 We do not sit still during the summer. We cycle, go inline skating, and do dry-land training. On Tuesdays, we focus on coordination, balance, and power during our dry-land training in a park or forest in Eindhoven.
On Thursdays, we have a cycling session. This includes a joint warming up, a specific and intense programme in smaller groups, and a joint ride back home. Starting point is the "Hut van Mie Pils" in the forest near Aalst-Waalre, south of Eindhoven.
Finally, we have a growing group of inline skaters that meetup regularly to go for a ride, mostly on the road, sometimes on a track.
Fun Activities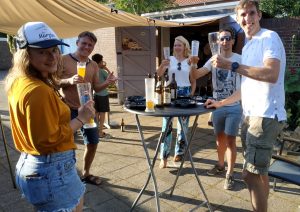 We also do other things besides skating and cycling. We regularly organise social and fun activities – either small or big, planned or unplanned, sports-related or not.
Especially after our training sessions on the ice, we often have a drink at the "Schaetshuys", the bar at the ice rink. And quite often, we are the last ones to leave. During the summer, we have various drinks or nights out in the city centre, and always a big barbecue in June.
Every few years we go for a week of ice skating and fun abroad – often to Italy. And we have our 4-day cycling trip to Belgium every year around May – not only focused on cycling, also on Belgian beers ;-)
See More!
To get an impression of who we are and what we do, take a look at our photos and videos at the Updates page.
Becoming a Member
We are focused on former students with skating skills. This means that you can become a member if you are a) at least twenty years old, b) graduated from university less than ten years ago, and c) have sufficient skating experience. If you meet these requirements, you are more than welcome!
Whether you want to become a member directly, want to try out a training session (to taste the atmosphere or check our level) or have a question, please send us a message via our Contact form. We will get back to you as soon as possible!